Richmond Investment News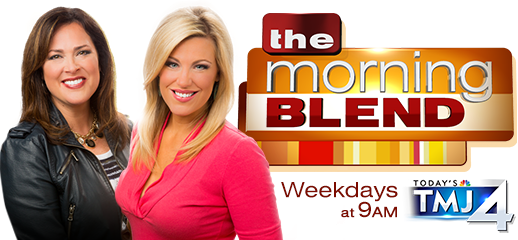 All Your Financial Planning Needs Under One Roof
A Comprehensive Approach from
Richmond Investment Services
We make thousands of small decisions every day, most without even thinking about them. But when it comes to making decisions about money, those require a good amount of thought to feel confident. Richmond Investment Services has a step-by-step process that gives their clients confidence. Joining us to discuss their comprehensive investment planning and management services is Principal Officer Matthew Richmond.
For more information or to work with Richmond Investment Services, visit RichmondIS.com or call (262) 242-4200.
https://www.tmj4.com/shows/the-morning-blend/all-your-financial-planning-needs-under-one-roof
Thank you for watching!
---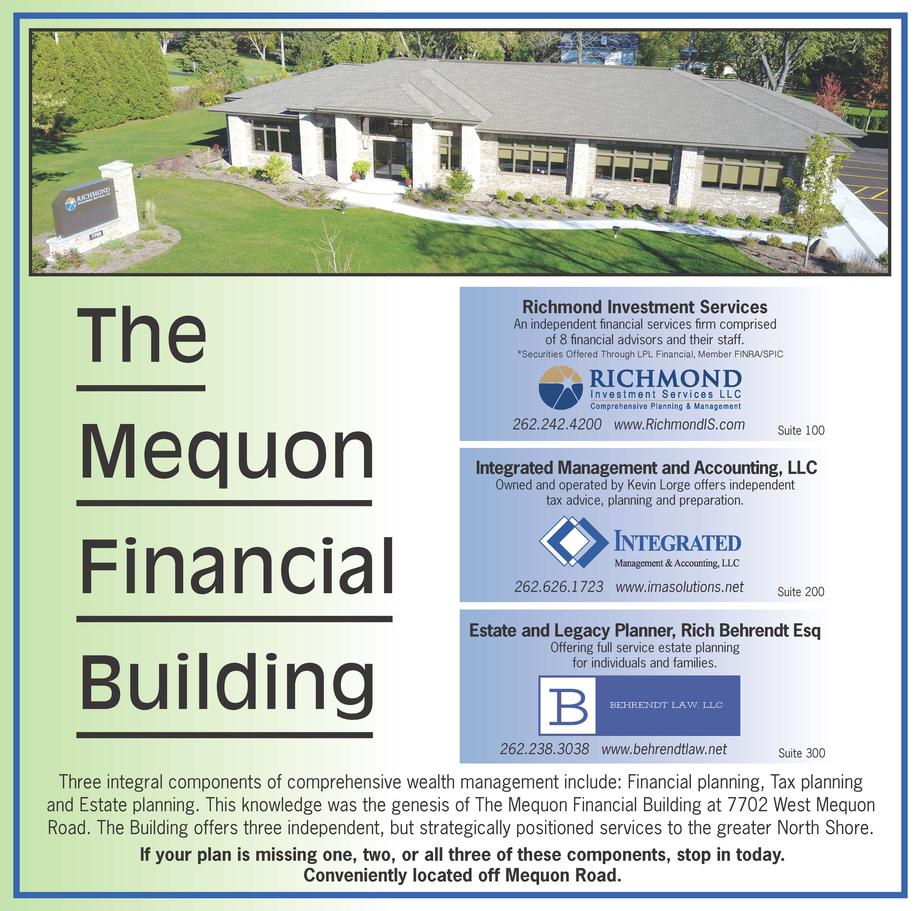 ---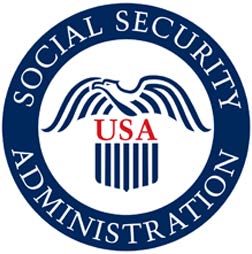 2018 SOCIAL SECURITY CHANGES
Source: AARP.org, November 2017
BENEFITS JUMP
Social Security recipients will get a 2 percent cost-of-living adjustment (COLA) in their monthly
benefit payments starting in January, the largest increase since 2012. The average recipient
will receive $1,404 a month, up from $1,377 in 2017.

HIGHER TAX CAP
Workers now contribute 6.2 percent of their earnings to Social Security up to an income of
$127,200. That ceiling rises to $128,700 in 2018. The change will affect about 12 million of the
175 million workers who pay Social Security taxes..

FULL RETIREMENT AGE GETS OLDER
For those born in 1956, the full retirement age (when recipients can receive full benefits)
climbs to 66 and 4 months. That's up from 66 and 2 months for those born in 1955. (Full
retirement will increase two months every year until it reaches age 67 for everyone born in
1960 or later.)

MAXIMUM BENEFITS TO RISE
For those retiring at full retirement age, the maximum payout increases 3.7 percent to $2,788
a month, or $33,456 a year. That's up from $2,687 a month, or $32,244 a year.

NEW EARNINGS LIMIT
For beneficiaries who work while collecting Social Security, those younger than full retirement
age can earn up to $17,040 in 2018 without being penalized, up from $16,920 in 2017. Above
that level, you'll lose $1 in benefits for every $2 earned. The earnings limit is $45,360 for
those who will hit their full retirement age in 2018.

GONE DIGITAL
The Social Security Administration stopped mailing paper statements, which detail past yearly
earnings and provide retirement benefits estimates, to most workers in 2017. For those who
didn't get word, you now need an online account. About 36 million people have already
gotten one.

Please contact us if you have any questions about your Social Security benefits.

Content in this material is for general information only and not intended to provide specific advice or recommendations for any individual.
---
---
We are very proud to share some great news about our broker/dealer – LPL Financial.
We are very proud to share some great news about our broker/dealer – LPL Financial. It was announced that LPL and its advisors have been ranked No. 1 in net customer loyalty among 24 leading financial distributor firms by Investor Brandscape, a Cogent Reports study release by Market Strategies International.
LPL earned a Net Promoter Score* of 70, which was 25 points higher than the No. 2 firm and 49 points higher than the average score of 21 for all firms. Cogent's study explored 10 key drivers of investor loyalty, and LPL ranked among the top 5 in seven of 10 key focus areas, including three No. 1 rankings. According to the study, LPL Financial ranked:
• No. 1 in quality of investment advice;
• No. 1 in financial stability;
• No. 1 in satisfaction of fees and expenses;
• No. 3 in retirement planning services;
• No. 3 in quality and clarity of statements;
• No. 4 in range of investment products and services; and
• No. 4 in easy to do business with.
As LPL advisors, we are thrilled to see investors rate our firm and its advisors so highly. It's a testament to the value of LPL's independent business model – and our innovative, industry-leading products and services – which put the advisor at the heart of the investor relationship.
*The Net Promoter® Score, a management tool created by Fred Reichheld of Bain & Company, is utilized to derive customer loyalty scores. Net Promoter® is a registered trademark of Satmetrix, Bain & Company and Fred Reichheld. NPSSM is a service mark of Bain & Company. Reichheld, Fred. The Ultimate Question, Driving Good Profits and True Growth. Boston, MA: Harvard Business School Press, 2006.