About Richmond Investment Services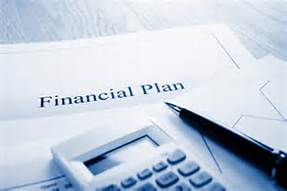 Setting a Higher Standard of Service for Comprehensive Planning and Management.
The process starts with our valued client. Your needs come first and we devote our time and energies to understanding your individual financial objectives and then seek to address them through our alliances with the nations leading providers of investment and insurance products. Our independence offers freedom of product choice and we work hard to use the appropriate products available to build your portfolio. Richmond Investment services is here to serve you, your family and your business.
---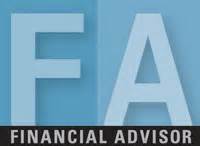 Our Advisors are Seasoned, Independent, Professionals who bring Experience and Dedication to their Passion.
Independence allows our advisors to be self directed and concentrate their efforts on the aspects of financial services where they are strongest and can be of the greatest help to you, the client. We are team players who can jointly assess your financial issues using the experience of several advisors or resource staff in order to view problems and strategies from multiple angles.
Our advisors have a minimum of 10 years in the financial services industry and have a strong passion for family, education, and community as well as professional commitment to their industry. Many of our advisors have advanced qualifications beyond college business including Chartered Life Underwriter (CLU), Chartered Financial Consultant (ChFC), CERTIFIED FINANCIAL PLANNER ™ (CFP®), Certified Public Accountant (CPA) and Masters of Business Administration (MBA).
---

About LPL Financial
LPL Financial is one of the leading financial services companies and the largest independent broker/dealer in the nation*. For more than four decades, the firm has served as an enabling partner, supporting financial advisors in their goals of protecting and growing their clients' wealth. A chief objective of LPL Financial is to reduce the complexity of running a financial services practice so advisors can focus on what they do best—help their clients attain their financial goals and fulfill their dreams.
With headquarters on both coasts, LPL Financial supports financial advisors in helping their clients by offering a robust mix of services and tools such as:
Enabling technology
Comprehensive clearing and compliance services
Practice management programs and training
Independent research
LPL Financial understands that providing Americans with unbiased investment advice is critical to their financial security. Because the firm has no proprietary products to sell, LPL Financial advisors can provide truly objective, conflict-free advice and investment recommendations.
Thousands of financial advisors nationwide rely on LPL Financial to help meet their clients' financial needs. They do so by using the firm's tools and resources that help them discover their clients' priorities, dreams, and passions; analyze and develop financial plans that support every stage of their clients' lives; and make product recommendations that put clients on the path to pursuing their goals.
For more information about LPL Financial, visit www.lpl.com.
* As reported in Financial Planning magazine 1996-2016, based on total revenues.